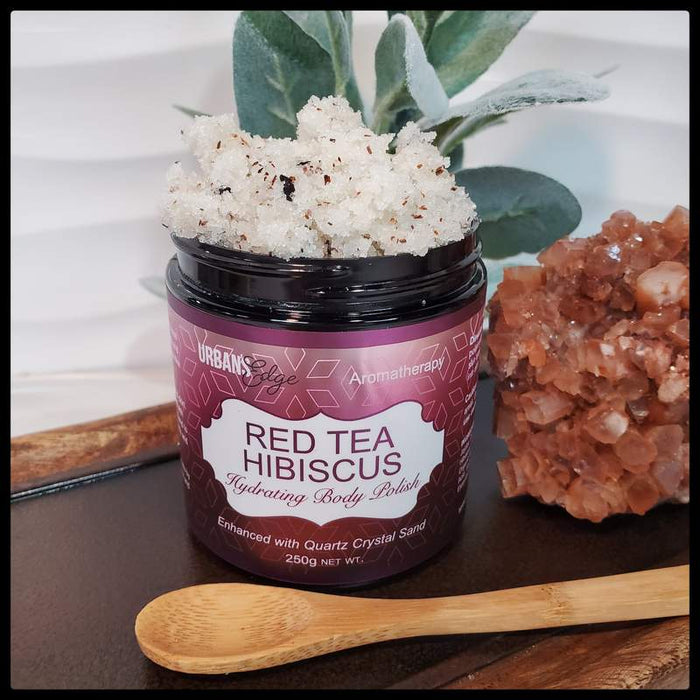 Urban's Edge Red Tea Hibiscus Body Polish
Urban's Edge™ Hydrating Body Polish uses pure, responsibly sourced ingredients and essential oils to create a luxurious spa-like experience.
It will leave you with radiantly hydrated skin. Our Vegan-friendly formula is infused with energetically-charged Clear Quartz Sand to truly give you a therapeutic mind, body and soul experience.