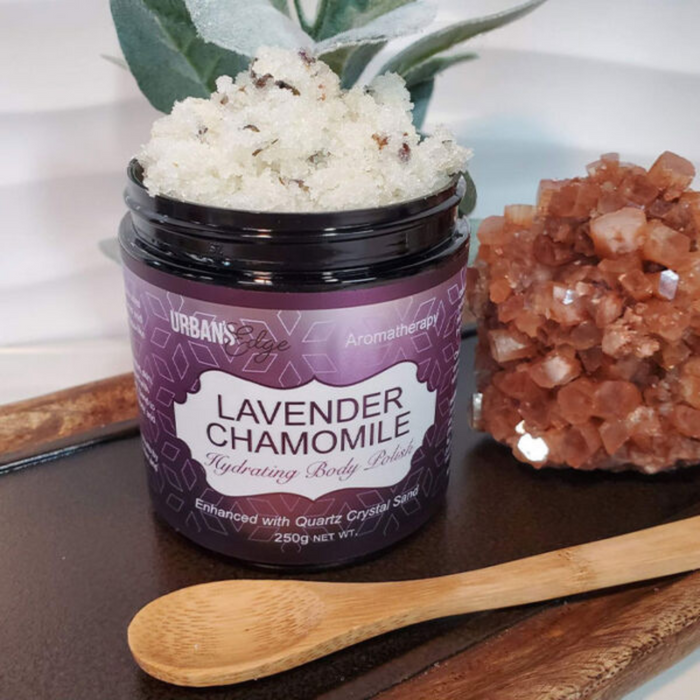 Urban's Edge Lavender Chamomile Body Polish
This body scrub will leave you with radiantly hydrated skin and the scent of lavender and chamomile will help ease those anxious moments and prepare you for a restful night's sleep. The Vegan-friendly formula is infused with energetically-charged Clear Quartz Sand to truly give you a therapeutic mind, body and soul experience.
Size:
8 oz. / 250g
Why we love it:
Urban's Edge Hydrating Body Polish uses pure, responsibly sourced ingredients and essential oils to create a luxurious spa-like experience.