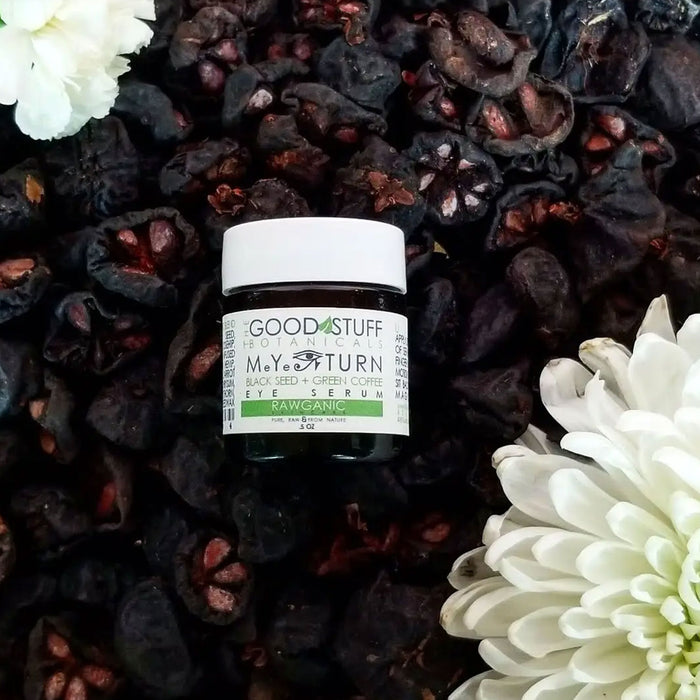 The Good Stuff Botanicals MeYe Turn 5oz
MeYe Turn (pronounced "my turn") is a revitalizing organic eye serum and will help restore youthful firmness, softness and radiance to the delicate skin around your eyes. High-performance oils and botanicals work together to detoxify + promote cell turnover + deeply hydrate. Includes Nigella Sativa (black seed oil), packed with Vitamins A, B and C, Calcium, Potassium, Fatty Acids and powerful antioxidants to help repair damaged skin.
In addition the Pomegranate and Rose Hips helps to brighten the skin while repairing and promoting epidermal cell regeneration. Skin will instantly feel luxuriously smooth and deeply moisturized.
Does NOT contain GMOs, Parabens, Sulfates, Fragrance, Alcohol, Chemicals or Dyes.