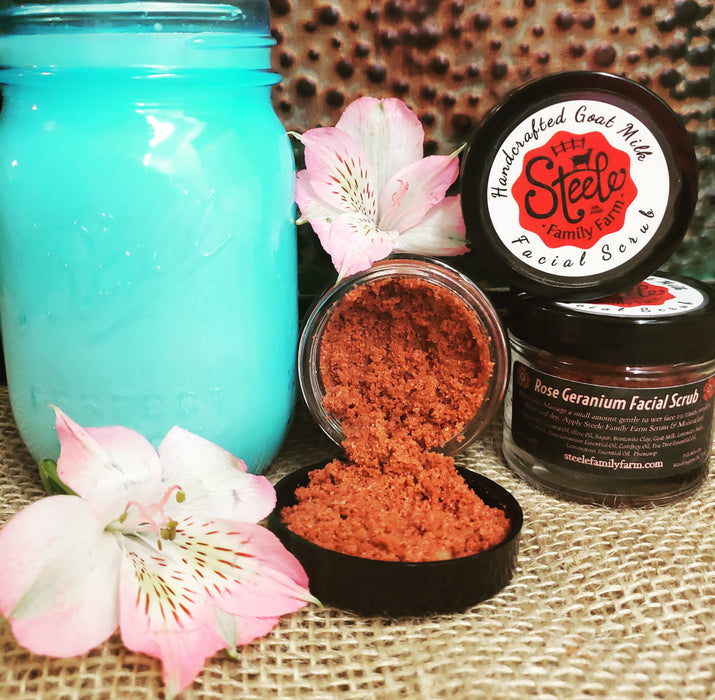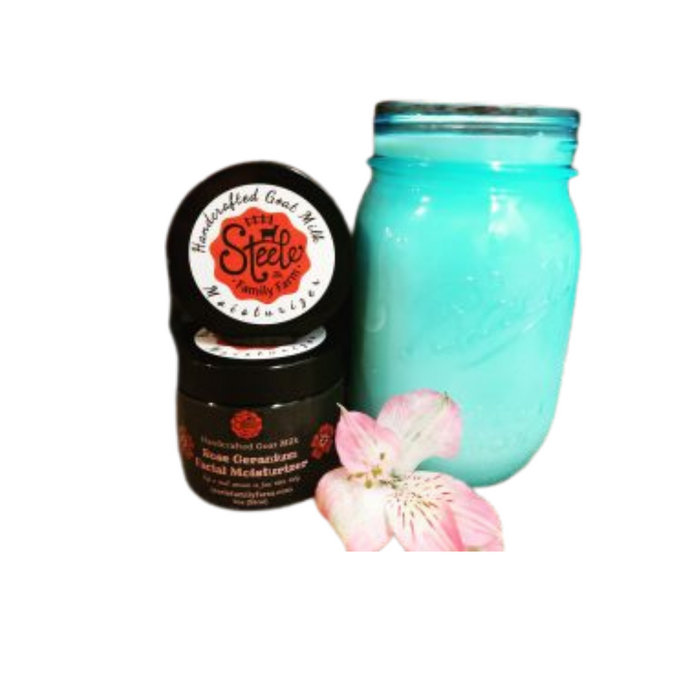 Steele Family Farm Rose Geranium Facial Scrub
Rose-Geranium will tighten skin and reduce large pores. It also offers anti-oxidant protection, prevents degeneration of cells, promotes cell renewal and proper blood circulation. All of these effects will help delay wrinkles and give your skin a more youthful look.
Carrot Seed oil nourishes, tightens, rejuvenates and can help soften wrinkles. Chamomile and Calendula to calm skin and reduce redness and swelling. The base is light but extremely moisturizing combination of grapeseed, jojoba and olive oil.
How To Use:
Use 2 to 3 times weekly.