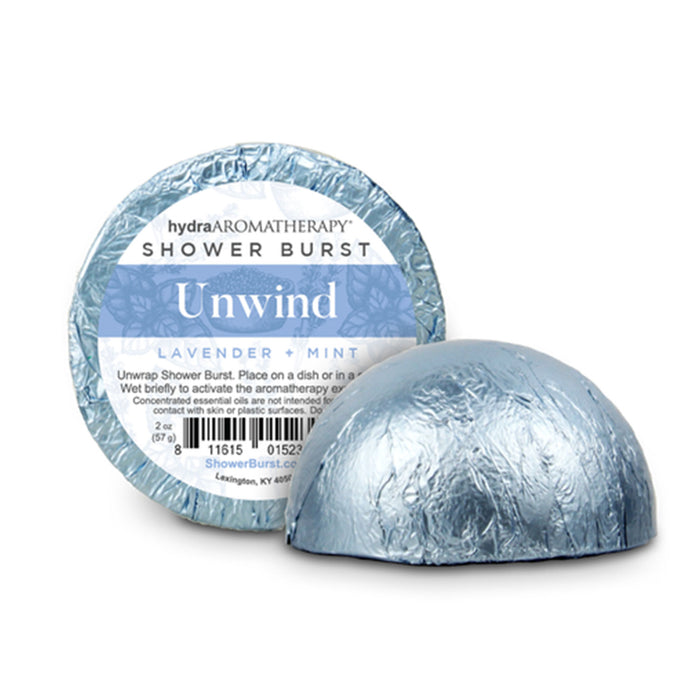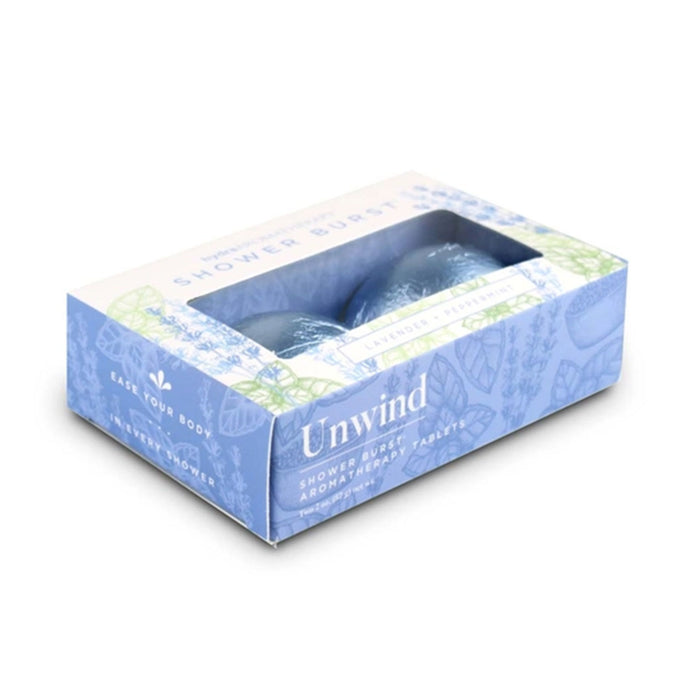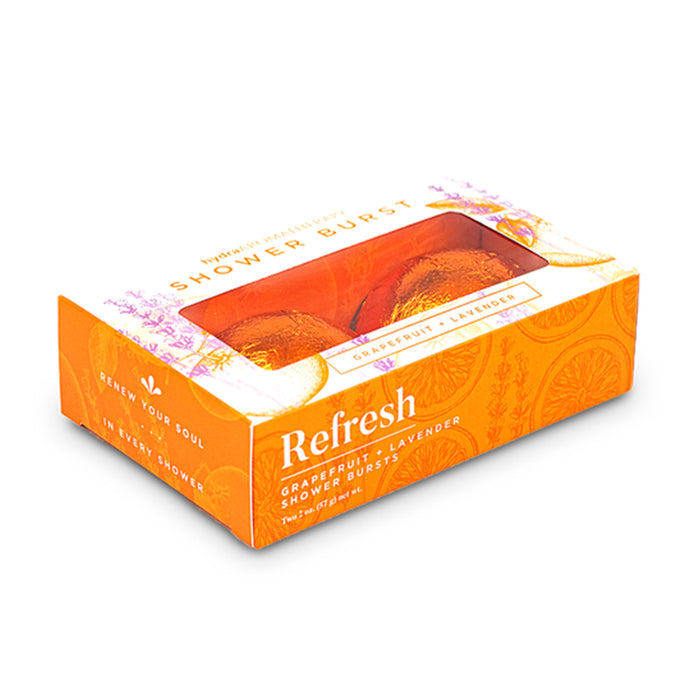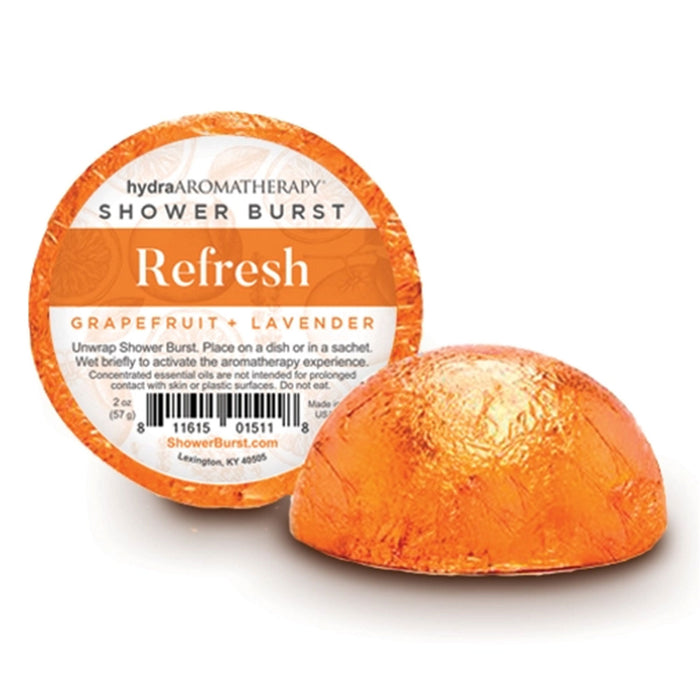 The hydraAromatherapy Shower Burst® Duo turns your shower into a luxurious at-home spa experience. When activated by the water and humidity in your shower, the Shower Burst® tablets release 100% pure essential oils for a true aromatherapy experience. Each box includes two Shower Burst® tablets and a reusable sachet. 
Scent:
Unwind: a tension easing blend of Lavender & Peppermint essential oils.
Refresh: is a restorative blend of Grapefruit & Lavender essential oils.
Clarity: is a soothing blend of Eucalyptus & Peppermint essential oils.