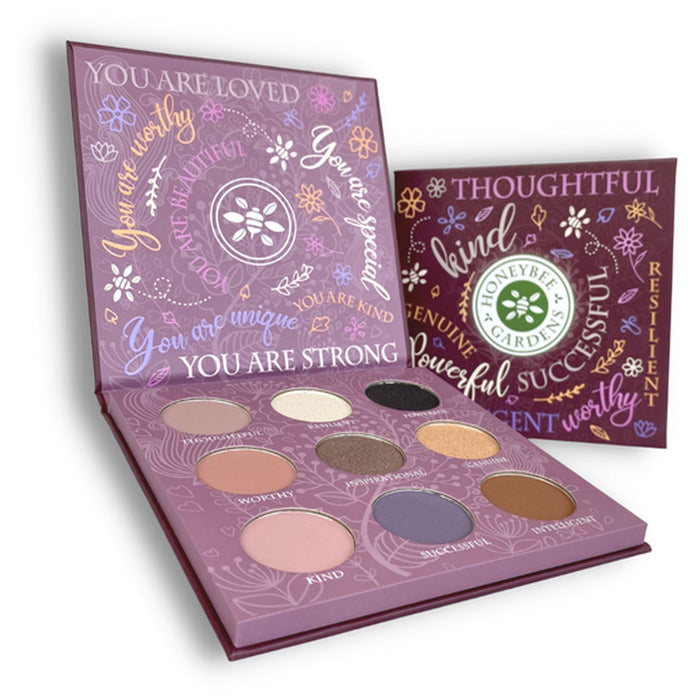 'Power Of Positivity' Eye Shadow Palette
You are LOVED. You are KIND. You are WORTHY. Each of these 9 beautifully pigmented & easily blended eye shadows shade comes in an eco-friendly palette. Reminding the user of the amazing qualities they possess.  This palette has 4 shimmers and 5 mattes.
Certified Gluten Free
Vegan & Cruelty Free.
Simple & Safe Ingredients.