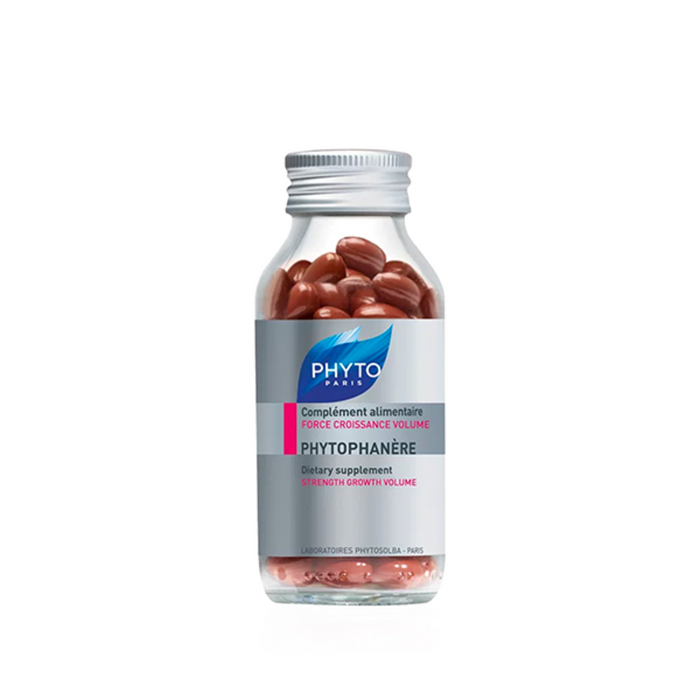 PHYTOPHANÈRE Dietary Supplement
Designed to support healthier hair and stronger nails. This supplement is a lifesaver for weak, thinning, damaged hair and nails. Two capsules a day will create the look of fuller, thicker, shinier hair and stronger, longer nails. Packed with natural ingredients, each daily dose of this nourishing vitamin - consisting of essential fatty acids and an antioxidant blend - promotes keratin production, healthy hair growth and longer nails and lashes. Easy to swallow and only 2 calories per cap.
PARABEN FREE | SULFATE FREE | SILICONE FREE | MINERAL OIL FREE
How To Use:
Every day, preferably in the morning, during a complete 4-month cure.
Take 2 capsules a day, with a big glass of water, preferably in the morning.