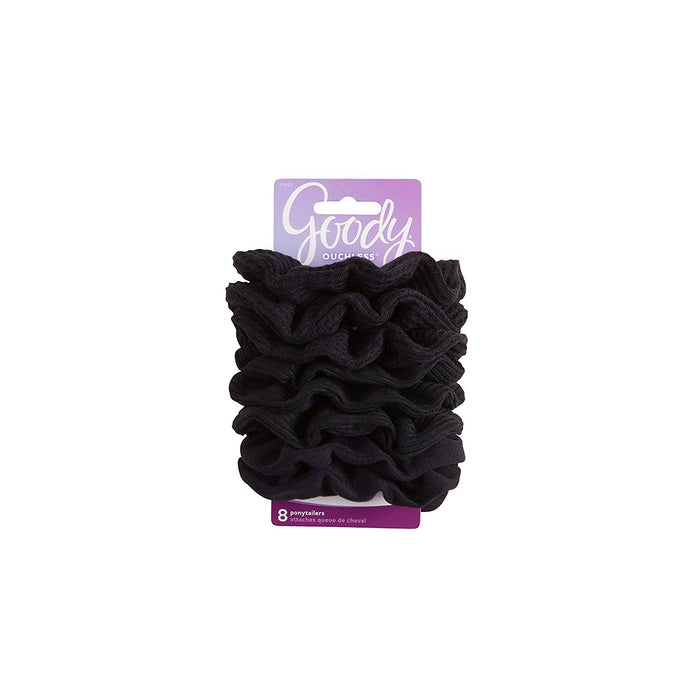 Ouchless Hair Scrunchie, 8 count, Black
Designed to be extra-gentle, Ouchless Scrunchies won't pull or snag your hair. These classic hair scrunchies offer a funky twist with fun bright colors or natural colors made from a knit material. Try wearing one with a ponytail, or even around the base of a bun, for a splash of extra color and style.
If you have any further questions, please feel free to contact us. We look forward to serving you in the future.
For all hair types
Holds your hair securely in place
Won't snag or damage your hair