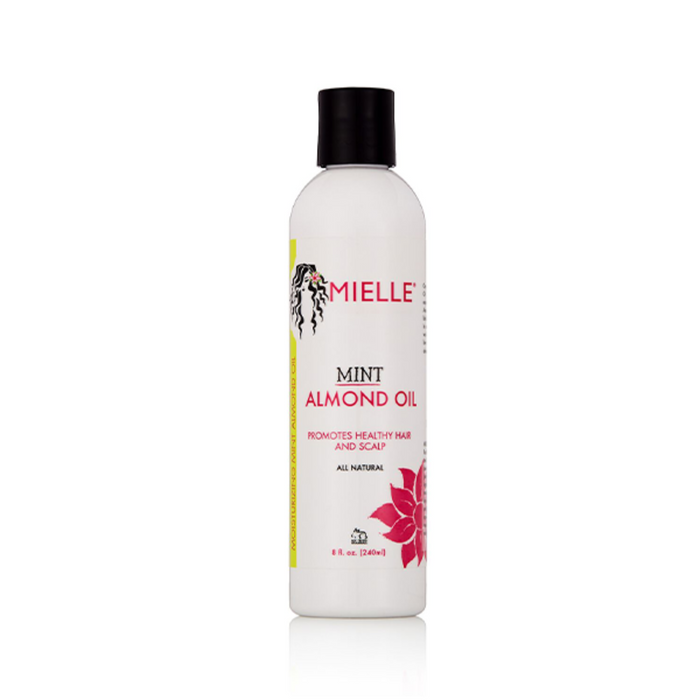 Mielle Organics Mint Almond Oil
Mielle Organics Mint Almond Oil adds protection and shine to the hair, helps reduce excessive shedding and breakage. This lightweight natural oil binds to the hair shaft locking in moisture with a sweet peppermint scent.

Why we love it:
Binds to the hairs sealing the shaft locking in moisture
Helps with excessive shedding
Helps retain length
Natural oil
How to use:
Apply a small amount to the hands and rubs throughout the hair and scalp. Can be used as a hot oil treatment.