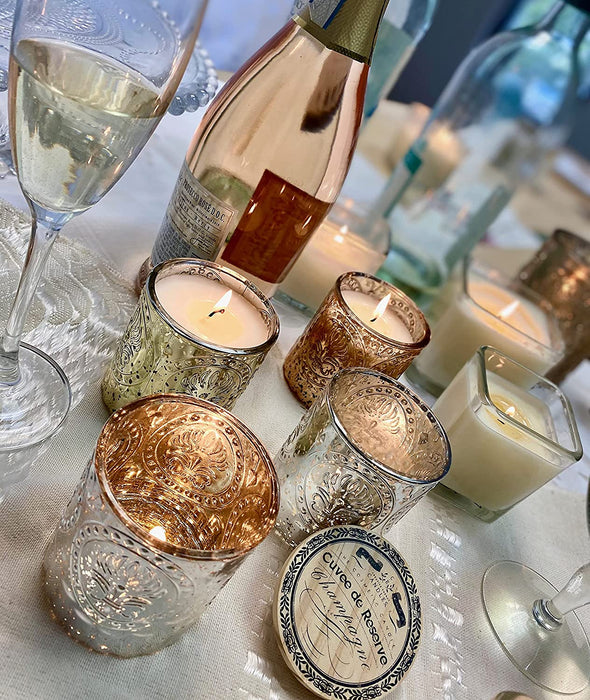 Creative Energy Candles - Champagne Series | 2-in-1 Soy Lotion Candles - Champagne & Berries (Silver)
The Champagne Series by Creative Energy Candles is a gorgeous line of lotion candles. Featuring three bright, bubbly scents crafted in a beautiful antiqued mercury glazed glass and topped with a vintage printed wood lid.

Add texture and style anywhere with these beautiful candles!
Champagne & Berries (Silver) - Smells like a summer soiree! Champagne & Berries is a bubbly blend of strawberry, raspberry, pomegranate, and zesty lemon accented with the elegant champagne scent.
*Infused with natural essential oils of orange and lemon grass.
Size:

5 oz / 141 g

Burn Time: 35 hours