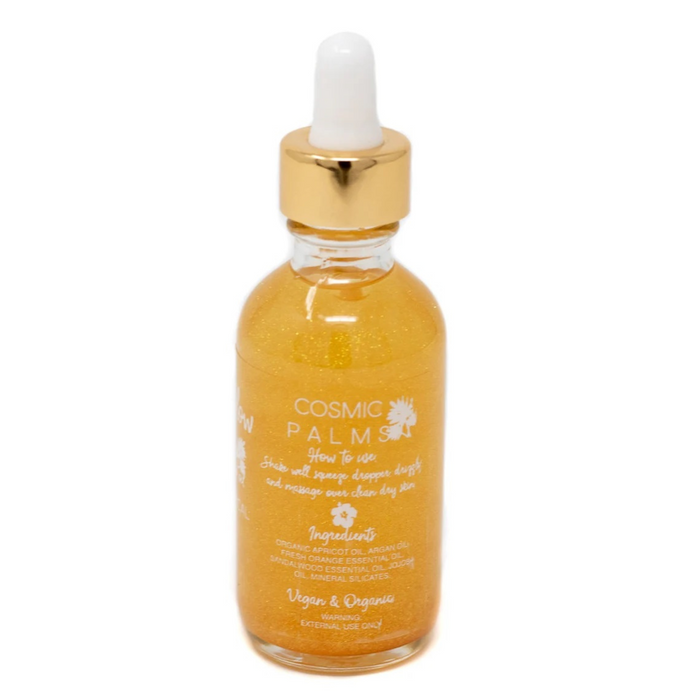 Cosmic Palms Perfume Shimmer Oil
Our  Shimmer Body Oil will leave you glowing from inside & out. Naturally scented,
Filled with vitamins. Our body oil will penetrate deep into skin cells, softening the skin over time & creating a lasting glow.
Scents:
Citrus:
Blend of fresh orange essential oil & sandalwood will keep your skin citrus n sweet. Our blend of golden mica creates a long lasting golden shimmer.
Vanilla:
This body oil contains our flakey diamond shimmer mica, creating dreamy shimmery skin. Can also be used lightly in hair to promote healthy, shiny locks. Vanilla beans are known to contain a high amount of B vitamins directly stimulating hair growth.