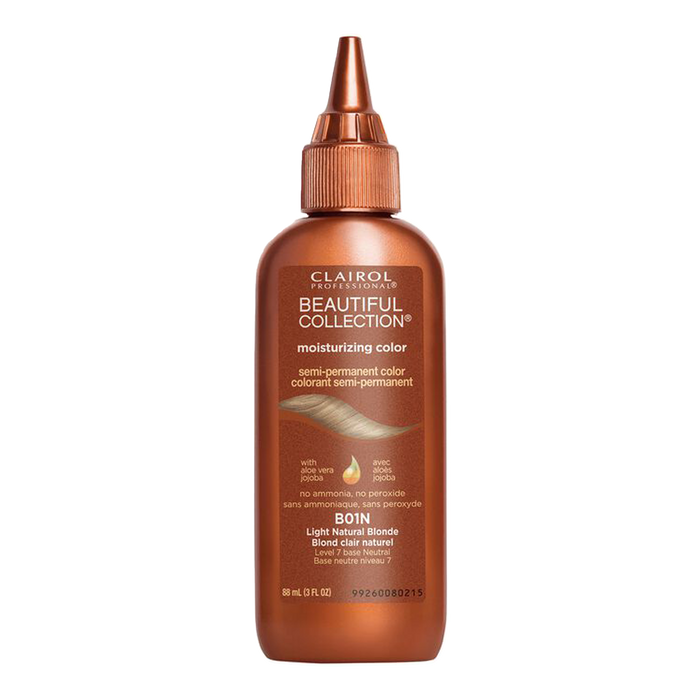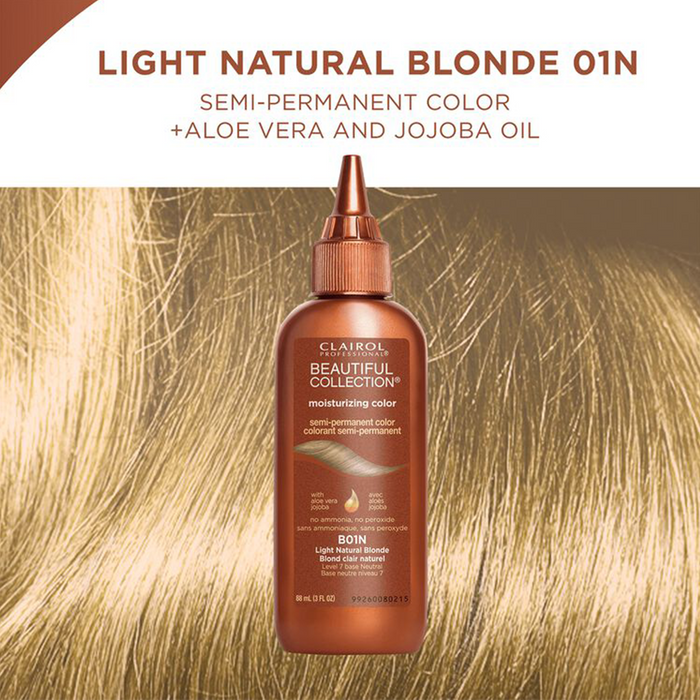 Beautiful Collection Moisturizing Color – BO1N Light Natural Blonde 3oz
Semi-Permanent Moisturizing Hair Color is fortified with aloe vera, jojoba, and vitamin E for vibrant, hydrated hair with a graceful fade-resistant finish. Enjoy 45% more shine than untreated hair, plus enriched Aloe Vera, Jojoba Oil, and Vitamin E that penetrate deeply for a luxurious coloring experience. Even safe to use right after a relaxing, this formula leaves locks smooth and rejuvenated while expertly concealing gray.

Mixing:
All Moisturizing Color shades are intermixable for custom colors. No developer is used with Beautiful Collection shades.
How To Use:
Apply directly from the bottle generously and thoroughly to shampooed and towel dried hair. Process 25 minutes at room temperature. Rinse well, do not shampoo. For longer lasting results and enhanced gray blending: Apply and cover hair with plastic cap. Process under a warm dryer for 10 minutes. Cool 5 minutes. Rinse well. Do not shampoo.