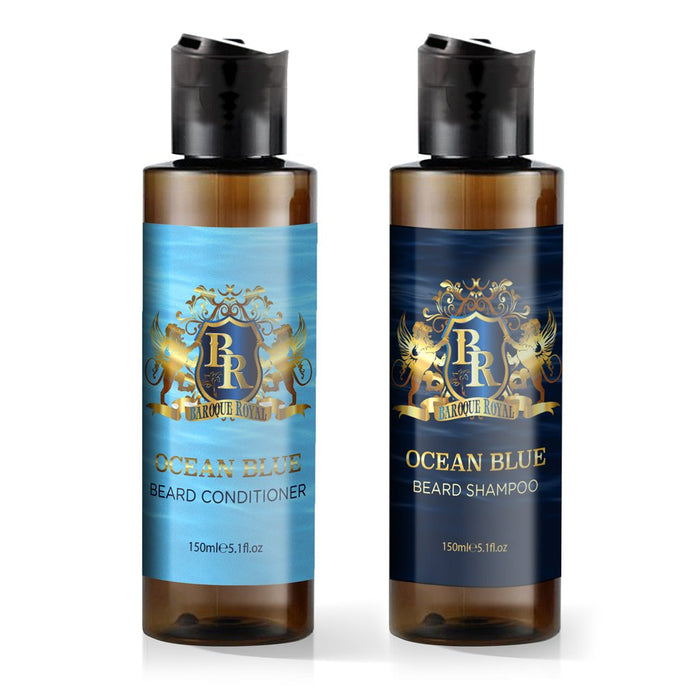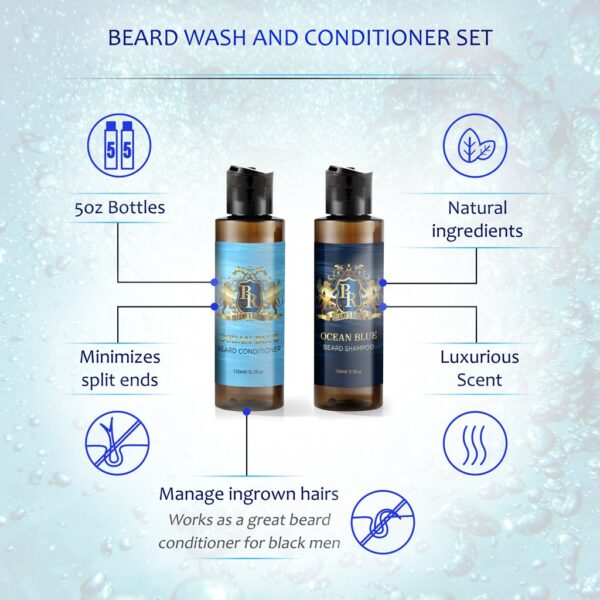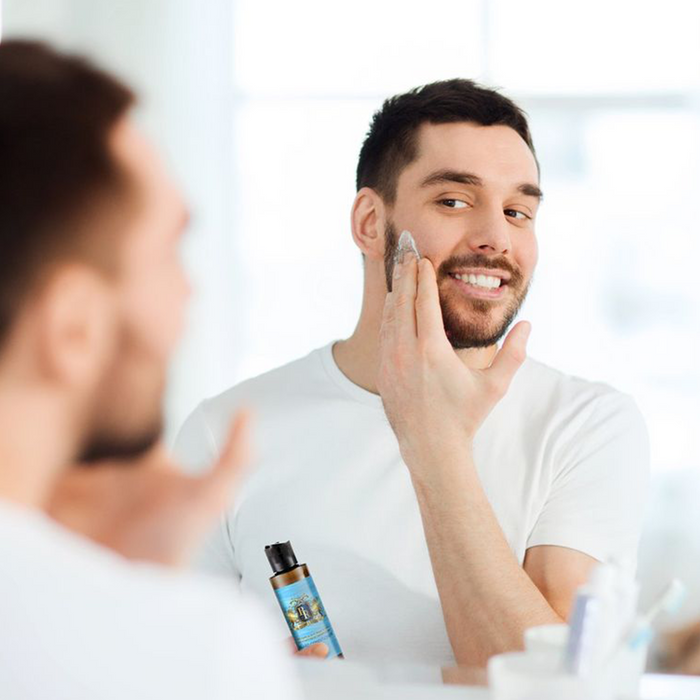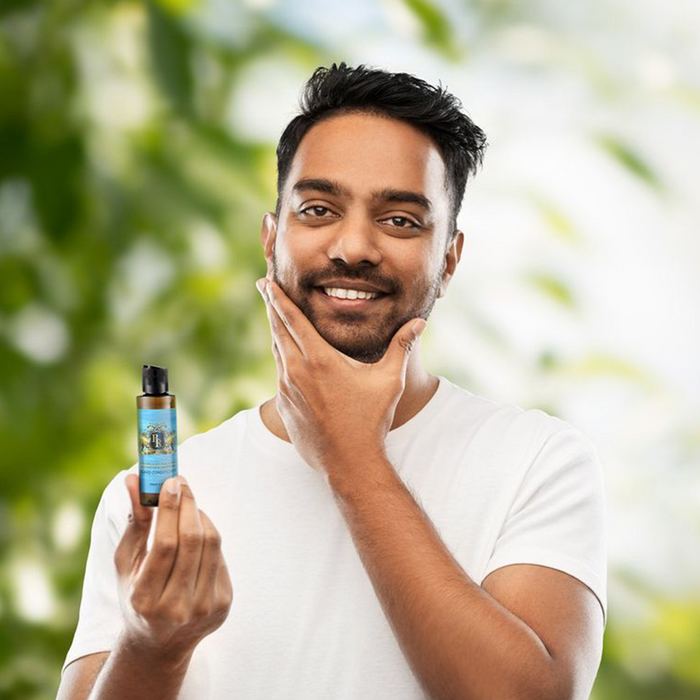 Ocean Blue Bread Wash And Conditioner set
FINAL SALE
This set allows you to properly wash and give your beard the nutrients it needs to flourish with just one set. Unlike other beard wash and conditioner kits that feature tiny bottles, our conditioner and beard wash organic bottles have a generous 5oz capacity.
Benefits:
SOFTENS AND REDUCES ITCHING: Our all-natural beard wash and conditioner helps to soften your mane, infuses your beard with nutrients that encourage growth, while the shampoo for beards reduces itching and flaking by keeping dryness in check.
INSPIRED BY NATURE: Treat your mane to a beard care kit that keeps things natural. No synthetic ingredients. No harsh chemicals. Baroque Royal men's beard shampoo and conditioner kit is all-natural, cruelty-free, and made by an ISO-certified supplier.
A FRAGRANCE YOU'LL RELISH: Experience an incredible-smelling men's beard conditioner and shampoo. You'll love the Ocean Blue scent that refreshes, invigorates, and gives you the oomph to seize the day.