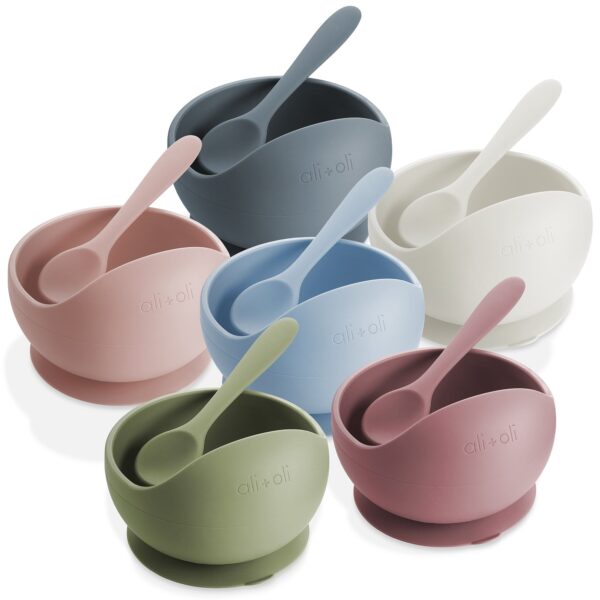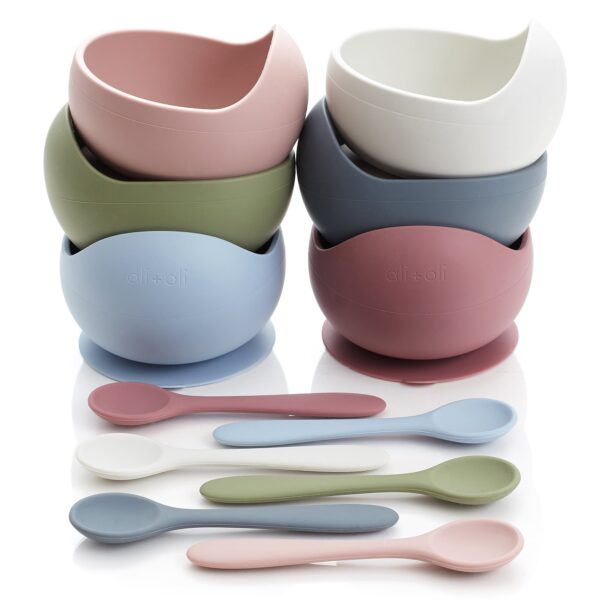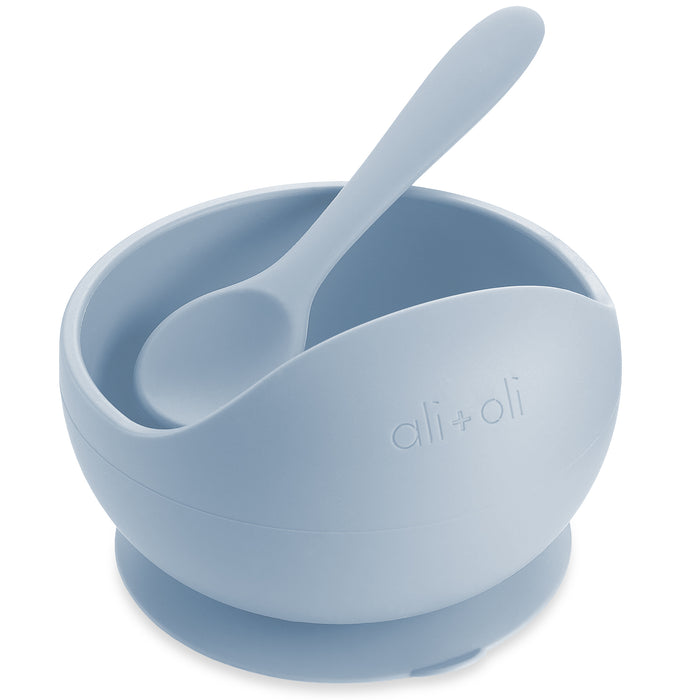 Silicone Suction Bowl and Spoon (Cloud)
The Ali+Oli Silicone Grip Bowl + Spoon set is the perfect companion for infants and toddlers ages 6 months and up.
The suction base keeps the baby bowl from sliding around while baby feeding during mealtime.
Anytime you need to increase suction strength simply add some water below the suction part of the bowl and make sure you are using a clean flat surface.
The matching spoon is soft and pliable and is perfect for your toddler.
The raised side of the bowl helps you to scoop food up and out of the bowl easily so you now have a free hand to deal with other tasks.
The suction bowl is microwave and top-rack dishwasher safe and can easily be hand-washed using warm soapy water.